Encourage the growth of your corporate culture through
transparency and trust

among employee

Whistleblowing channels are an essential part of any compliance management system, as they are a fundamental element in preventing and detecting any type of fraud, harassment, abuse of power or other behaviour that violates the law and the company's policies, avoiding the economic and reputational losses that such behaviour may cause, and demonstrating a firm commitment to the culture of compliance.

In addition, the new Whistleblower Protection Regulation requires companies with more than 50 employees to have a channel for the communication of irregularities that may be detected by employees, suppliers, customers, shareholders and other interested parties.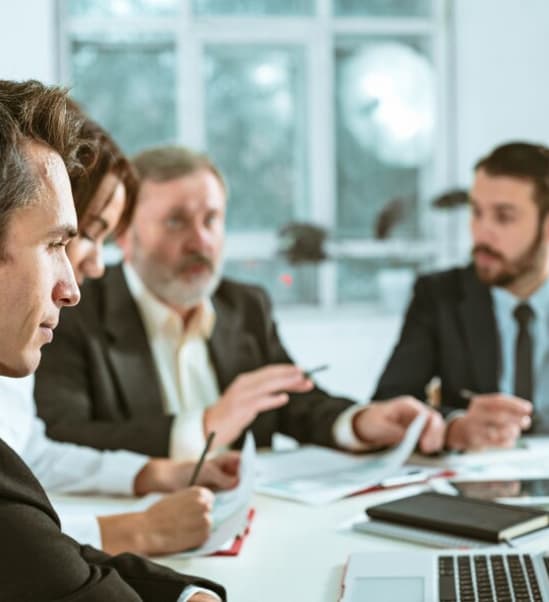 Why is
i2 Ethics

the


Whistleblowing Channel

service your company needs?
Experience
We are the leader in Spain and the first Spanish company dedicated exclusively to the service of whistleblowing channels. We have been serving SMEs and large multinationals since 2011.
Human Support
Our Whistleblowing Channel service, in addition to the computer applications for reception and management, is complemented by a multidisciplinary team that supports the processors throughout the process.
Security
Our application and complaint management processes are certified to ISO27001, Information Security. Our servers guarantee confidentiality, redundancy and integrity of information.
Customisation
We customise the channel to the client's visual image, domain and complaint form, including the fields, categories and selectors that the client defines based on their needs.
Procedures
We agree a procedure with the client defining the actions of our staff in the event of potential conflicts of interest, filters to be applied in the event of out-of-scope complaints, etc.
Reports
We produce personalised reports for our clients on a monthly, quarterly and annual basis. Periodic reports on the status of complaints and deadlines. We carry out the mandatory registration of complaints.
How does the
Whistleblowing Channel

service work?

01

The informer makes a report

To do this, go to the channel's homepage and fill in the personalised form. The channel is accessible from any device. The whistleblower can make a report anonymously, in anonymised form or by name. We also have other services for receiving complaints, such as telephone, verbal complaint and managed email.

02

The i2 Ethics team

Receives notification of a new complaint and handles it according to the procedure validated with the customer. Within 24 hours of receiving the complaint, it will be forwarded to the designated handlers in the Case Management Area or the filters defined in the procedure will be applied. The Case Management Area is a secure area to which only designated handlers have access.

03

Complaint investigation

It is up to the client; the i2 Ethics team provides best practice support and advice for the internal investigation to ensure the best possible resolution of the complaint. Internal investigation services can be requested as an option

04

Communication

Complainants can access their complaint at any time to consult or expand it, and reply to messages from processors, even if they have made anonymous complaints. All information is encrypted during transmission and storage.

05

Reports

We provide monthly and annual reports with key complaint data, statistics on the use of the channel and information on the timelines for pending complaints.
Our
i2 Ethics whistleblowing channels

can be complemented with the following optional services
Telephone and voice services
Alternative methods of reception
Training in whistleblowing channels and compliance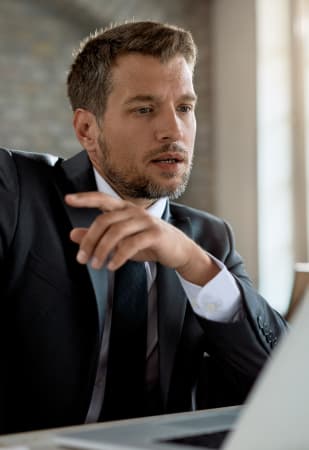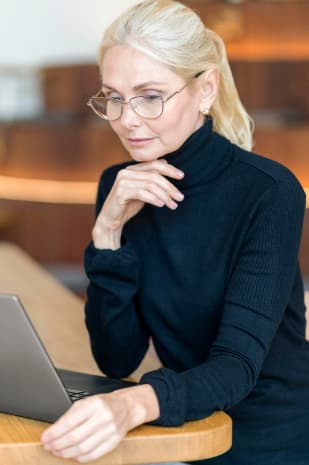 Some of the
companies that rely

on our services.
i2 Ethics provides a service to ensure compliance with the Whistleblower Protection Directive, offering a personalised, simple and effective approach.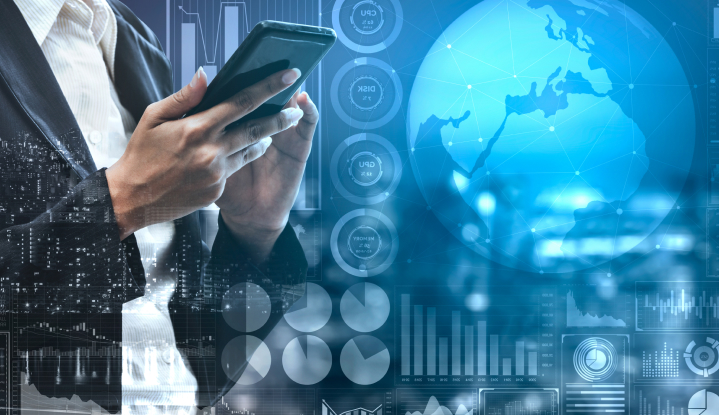 Choose the plan that
fits your company
Small companies
+ 50 employees
Our essential i2 Ethics service is a complete and cost-effective solution.
Quick and easy setup, up and running in 24 hours
Managed and secured by i2 Ethics, we take care of everything
Limited customisation
Basic communication management process
In Spanish and for companies with less than 250 employees.
On request, we take care of the policies needed to comply with current regulations
Madian companies
+ 250 workers
Large companies
Advanced Service
Do you want to calculate which plan suits your company?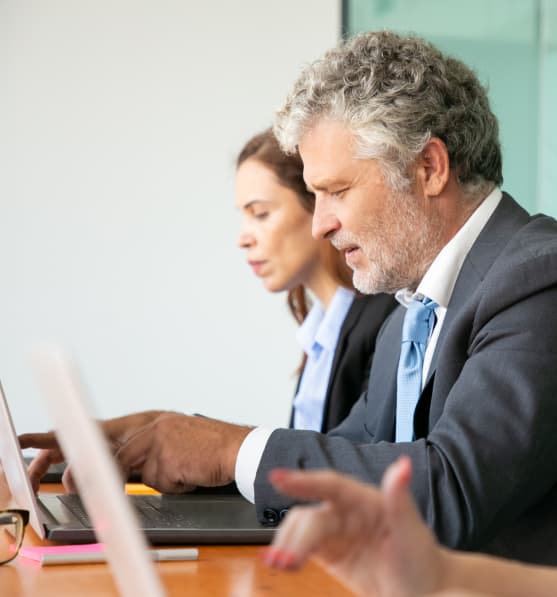 Our partner programme
The whistleblowing channel designed for law firms and compliance specialists who want to offer the best service to their own clients.
Our white-label platform allows you to offer your clients communication channels that can be tailored to meet their individual needs, through multi-firm channels or fully customised platforms.
I2 Ethics takes security and quality very seriously.
Our application and complaints management processes meet the highest standards of IT security and data protection. We're certified to ISO 27001 Information Security.
We are also ISO 9001 certified for quality.
We are Information Security Certified
We are Quality Management System certified
We work with and are audited by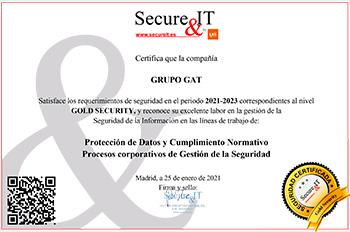 Frequent questions
01
How is the confidentiality of reports ensured?
We act as an intermediary between the complainant and the client company, ensuring the confidential treatment of complaints through a rigorous and transparent process that protects the complainant's privacy and personal information, allows for anonymous complaints, establishes clear policies on confidentiality and non-retaliation, and maintains constant and clear communication with the complainant.
02
Is the i2 Ethics reporting channel secure?
03
How long does it take to set up a complaints channel?
04
Is the implementation going to require a lot of resources from my organisation?
05
I don't want to rely on your primary management, is that possible?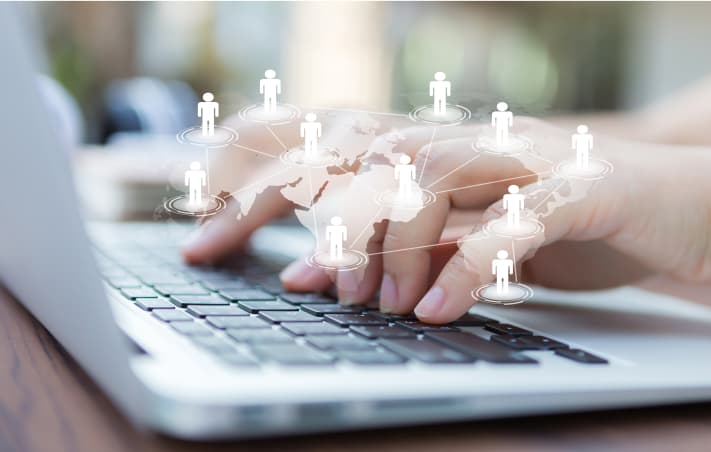 In a world that is increasingly connected and aware of the importance of transparency, whistleblower protection has become essential in the fight against corruption, fraud and misconduct.
With i2 Ethics, organisations can ensure that they meet their legal and ethical obligations, while protecting their employees and reputation.